Stanley T. Funches
Speaker / Author / Advisor / Influencer
Stanley T. Funches CFP®, ChFC®, CRPC®, MBA is an experienced author, speaker and thought-leader in the financial industry. Driven by a deep passion to help you obtain wealth, Stanley is on a mission to develop and increase your personal net-worth as well as guiding you to your dreams of financial independence!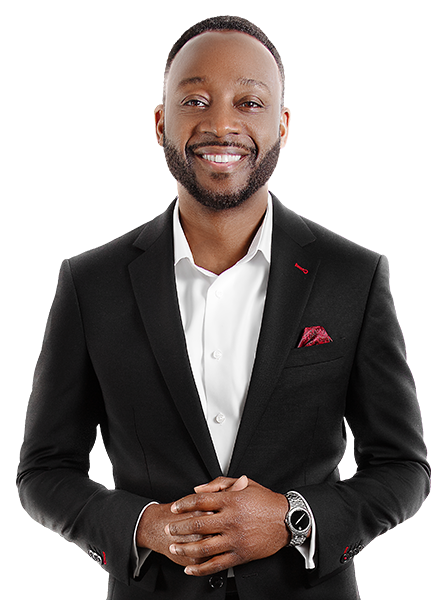 Book Stanley for your next
event.
keynote.
workshop.
seminar.
conference.
assembly.
class.
meeting.
gathering.
convention.
Give your event-goers, conference attendees, work colleagues, and classroom students a gift of personal & business wealth education by booking Stanley today!
A "Wealth Pioneer"
Stanley's mission is to educate and inspire individuals in your organization to utilize key principles of wealth creation and preservation in their financial independence journey. Known for his personal and holistic approach when speaking about finance, he has educated and empowered numerous people, groups, organizations and businesses, and has appeared on numerous television and talk radio shows.
Learn from Stanley how to:
Create, build, and protect your legacy
Build your wealth outside of your business
Operate your business so it works for you, not you working for it
Stick to principles that minimize unnecessary risks
Identify what hinders you from being your most productive self
Use proper strategies that do not negatively affect your family and other relationships
Establish a healthy work-life balance
Speaking Topics
Financial Independence: Focus Now
My Business, My Net Worth
My Retirement Plan
Markets and Me
Healthcare Professionals: Taking Care of You While Taking Care of Others
"The goal of financial independence is being able to live the life you truly desire."
Get Stanley's New Book!
With years of experience in the financial field, Stanley has witnessed a familiar pattern of the top 10 areas of financial planning that most people ignore. In this new book, Stanley personally shows you how to see things from a new perspective!
Available in both Paperback and eBook formats!
Follow Stanley on Social Media!
© 2019 Stanley T. Funches CFP®, ChFC®, CRPC®, MBA.
All rights reserved.
© 2019 Stanley T. Funches CFP®, ChFC®, CRPC®, MBA. All rights reserved.